July News
Town Council Mayor
7/1/2021 8:27:08 AM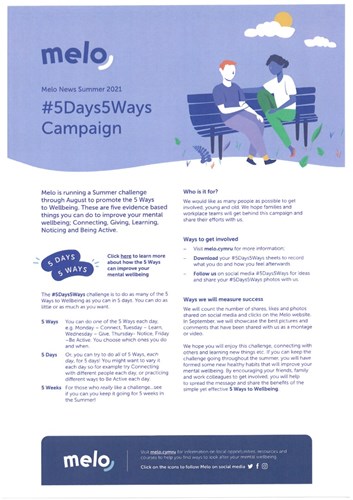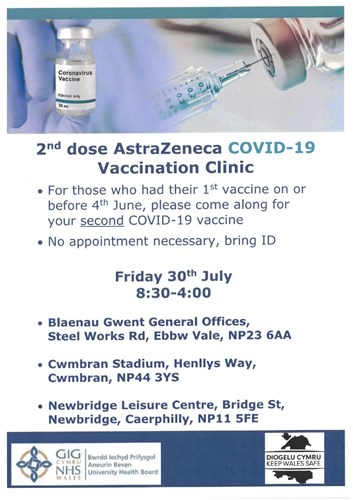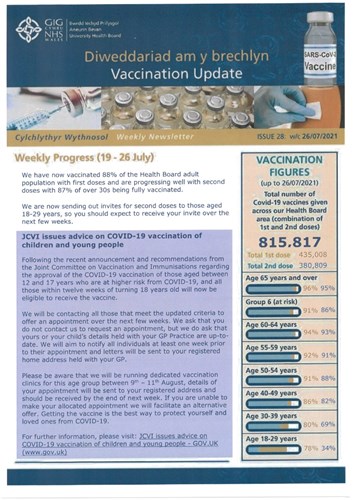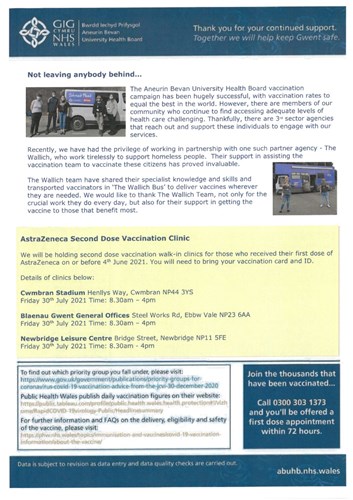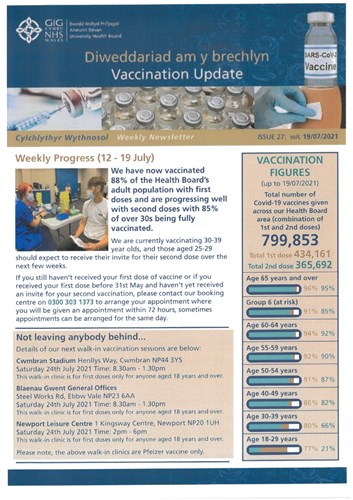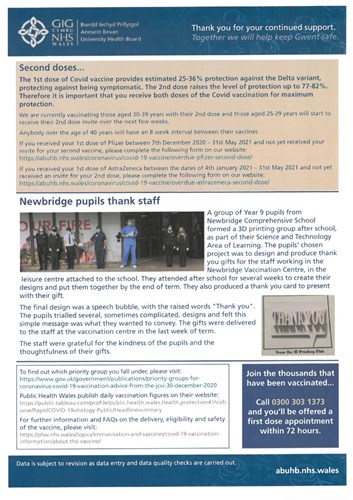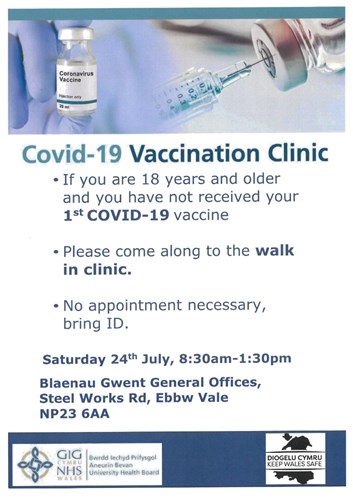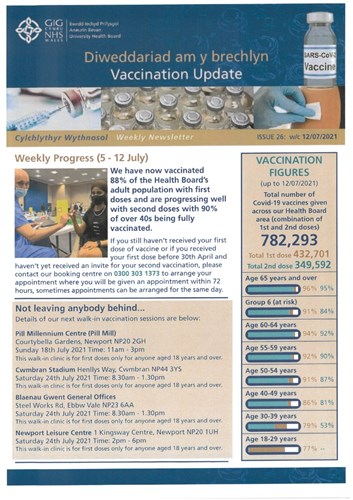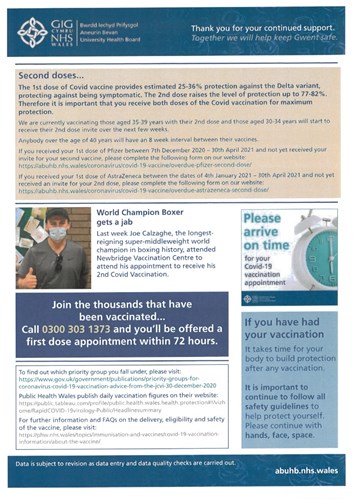 Public Conveniences, Tredegar
Tredegar Town Council are seeking quotes for the redecoration of the Public Conveniences (internally and externally) located at the Gwent Shopping, Tredegar.  Closing date for all quotes is 12 noon Monday 19th July 2021 with proposed works to commence in August 2021.  For further information please email tredegartc@btconnect.com
NOTICE OF APPOINTMENT OF DATE FOR THE EXERCISE OF ELECTORS' RIGHTS
Under the Public Audit (Wales) Act 2004
Accounts and Audit (Wales) Regulations 2014 (SI2014/337) 
Tredegar Town Council
ACCOUNTS FOR THE YEAR ENDED 31 MARCH 2021 
1. Date of announcement: 8th July 2021.
2. Each year the body's annual accounts are audited by the Auditor General for Wales. Prior to this date, any interested person has the opportunity to inspect and make copies of the annual accounts and all books, deeds, contracts, bills, vouchers and receipts etc relating to them for 20 working days on reasonable notice.  For the year ended 31st March 2021, these documents will be available on reasonable notice on application to:
                              Name                                                      Annette Edwards
                              Position in Body                                 R.F.O.
                              Address                                                  Tredegar Town Council
                                                                                                Bedwellty House & Park
                                                                                               Tredegar
                                                                                               Gwent  NP22 3XN
                              Phone Number                                   01495 722352
between the hours of 9am and 1.30pm on Mondays to Fridays (excluding public holidays).
                              Commencing on                                   20th August 2021
                              and ending on                                      17th September 2021.
3. From 20th September 2021 until the audit has been completed, Local Government Electors and their representatives also have:
the right to question the Auditor General about the accounts.
the right to attend before the Auditor General and make objections to the accounts or any item in them.  Written notice of an objection must first be given to the Auditor General.  A copy of the written notice must also be given to the Council. 
The Auditor General can be contacted via:
Community Councils Audits
Audit Wales
24 Cathedral Road
Cardiff
CF11 9LJ
4. The audit is being conducted under the provisions of the Public Audit (Wales) Act 2004, the Accounts and Audit (Wales) Regulations 2014 and the Auditor General for Wales' Code of Audit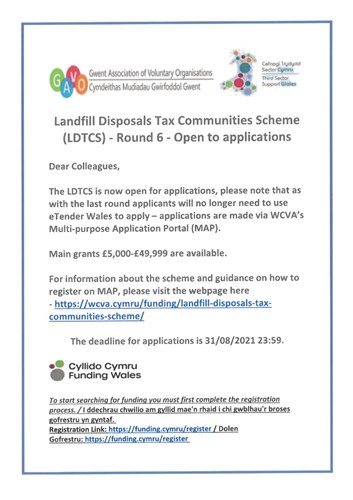 Gavo Funding Information: 1) Volunteering Wales  2) Funding Bulletin  3) Applying for Funding Workshop
Aneurin Bevan University Health Board:  Spotlight on Cancer Newsletter Issue 3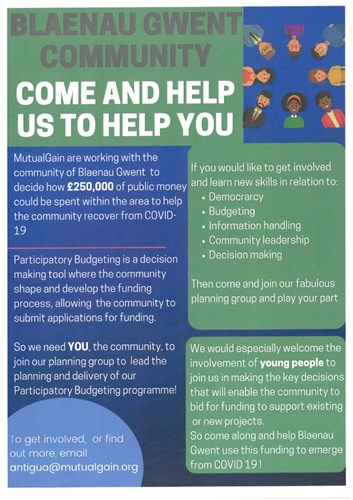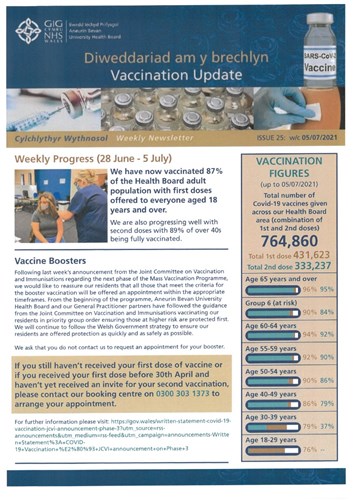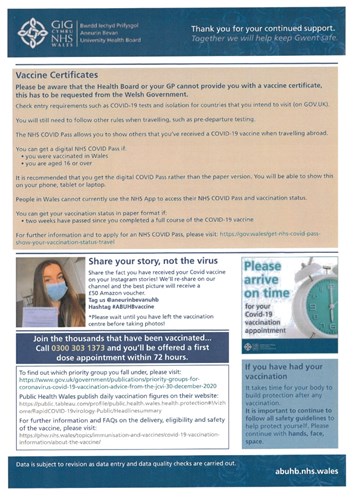 Tredegar Town Council proudly celebrating
our heritage, Home of Nye Bevan and the National Health Service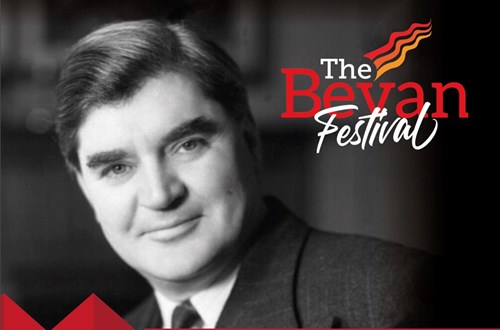 On continuing review of official guidelines from Central Government in relation to managing health risks associated with Covid-19, Tredegar Town Council has again taken the difficult decision NOT to hold a physical event this year in the interest of public safety and restrictions to prevent the spread of the Coronavirus, but very much hope to be in a position to return to our normal celebrations in 2022.
It is with sincere regret, therefore, that Tredegar Town Council has made the decision to cancel the Bevan Festival and our Aneurin Bevan Day, here in Bedwellty House and Park, which would have marked our fourth annual event to proudly celebrate our heritage - the home of Nye Bevan and the National Health Service.
It is an honour, therefore, for Tredegar Town Council to support virtually commemorations for the National 'Aneurin Bevan Day' on Tuesday, 6th July, 2020.
https://ichef.bbci.co.uk/news/976/cpsprodpb/690A/production/_102309862_tredegar11.jpg 
KM_C284e-20190730123615 (tredegartowncouncil.co.uk)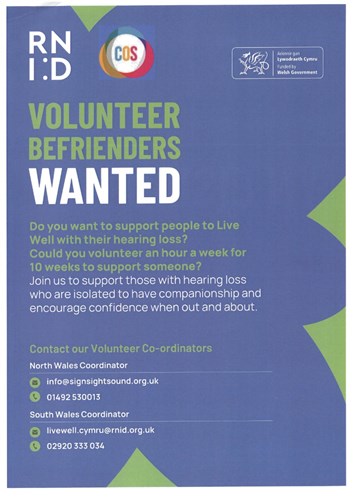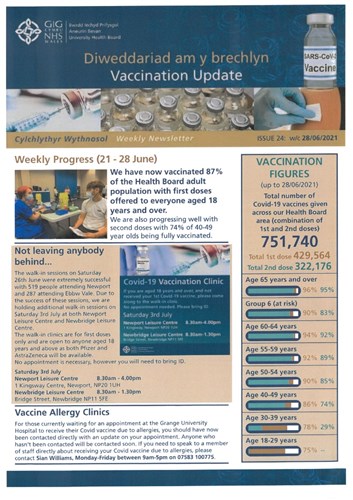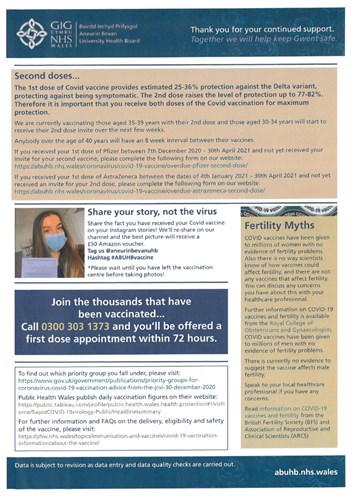 The Post Office wish to let you know about some changes to Cefn Golau Post Office. For further information please visit their Consultation Hub via the link below:
Cefn Golau NP22 3TD 307632 - Post Office - Citizen Space (postofficeviews.co.uk)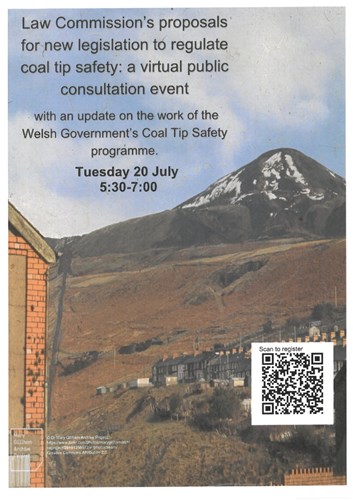 Care during the Coronavirus survey:
How has you healthcare been affected during Covid-19? Make sure your voice is heard! Share your experiences both good and bad, your NHS Watchdogs Aneurin Bevan Community Health Council want to hear from you! http://ow.ly/Wvb650BZCJE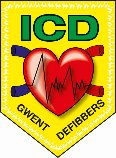 HEART DEFIBRILLATOR - NANTYBWCH
Over the years, Tredegar Town Council recognised the efforts of Mike Morgan in raising funds to purchase, and locate, two heart defibrillators in the town centre and also recognised the efforts of Cassie and Amy, who saved the life of a resident in Tredegar Sports Centre by using their defibrillator.  Council realised that having a network of defibrillators in the town could make life saving a reality and would make Tredegar a safer place to live and visit. Defibrillators in the Community | Tredegar Town Council
Tredegar Town Council and Mike Morgan stayed in touch and, through working together, placed a further six defibrillators in the town, purchasing a defibrillator for each of the schools in Tredegar.  Whist primarily there for the safety of our young people, their location spread throughout the community will make a safer place for all.  The staff at each school were trained in their use and the equipment registered with St. John's Ambulance First Responders, who have access to the defibrillators when called out.  Members realise what a huge difference quick access to a defibrillator makes when saving a life and, through the purchase of these defibrillators, parents would know their children are safe while at school.
Tredegar Town Council are pleased to announce they have purchased another heart defibrillator, which has been presented to the stewards at The Mountain Air, Llwynhelyg, Nantybwch, Tredegar NP22 3SD and will be located on these premises for the use of the whole community.  Stephen Irish of The Mountain Air said: "The Mountain Air are honoured that Council has purchased the defibrillator to have here and will be available during opening hours, and the public only need to phone us if out of hours, and we will bring it along."  Training has taken place, attended by fifteen members of staff, kindly provided by the Chair of Gwent Defibbers, Mike Morgan - whose continued support of Town Council is greatly appreciated as always.
The Mayor, Councillor Gaynor James added: "Tredegar is proud to be the home of the NHS as our Medical Aid Society was used as the blue print.  By rolling out a network of defibrillators, we are making sure that our town is a safe place to live, work and visit."  Council therefore continue to publicise the location of this life saving equipment so that the whole of the community knows where to go, if one is needed, and have access to these life saving devices.'
Ends                    More information from Clare Price 01495 722352 tredegartc@tconnect.com
Free Webinars About Scams In July
Neighbour Watch:
Following on from our Alert last week relating to yet another online scam to look out for, I am delighted to be writing to you to invite you to join us in July for a month of weekly online webinars to expose the truths behind scams. 

The webinars are FREE to attend and are open to anyone who would like to know more about scams, the psychology behind scams, prevention and how a fraud case is investigated.

The webinars bring together experts in their field relating to online fraud, a topic which we are all too familiar with and can affect anyone and everyone, as our lives are played out more digitally.

The dates of the webinars and their topics are as follows:

6th July, 5pm
Exploring the psychology behind scams and how scammers are so effective at their crimes
Paul Maskell, Fraud & Cyber Crime Prevention Manager, Dedicated Card and Payment Crime Unit (DCPCU)

14th July, 5pm
Insights into how a fraud case is investigated and how not to be the next victim 
Ben Hobbs, Detective Sergeant; and Catriona Still, Head of Fraud Prevention & Training, Dedicated Card and Payment Crime Unit (DCPCU)

23rd July 5pm
Scams awareness training from the Friends Against Scams initiative
The National Trading Standards Scams Team (NTSST)

30th July, 5pm
Don't get hooked by scammers! What you need to know about flubot and phishing scams
Christopher Budd, Senior Global Threat Communications Manager, Avast

How to book your place
You can click on the links within this message on each of the webinars topics to register your place or you can go to www.ourwatch.org.uk/webinars and click on the webinar that you wish to attend, you can attend all of them if you wish and so make sure that you complete the registration page for each of them.

We look forward to seeing you all there.